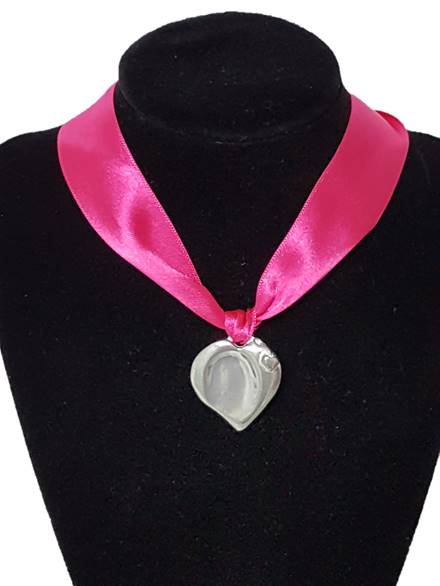 Dragons Abreast Australia – Comfort Heart
Price:

$10.00
Dragons Abreast Australia is delighted to introduce the Comfort Heart Initiative.  First launched in Canada in 1996 by Carol Ann Cole they were in memory of her mother Mary Cole. Both were diagnosed with breast cancer within days of each other and sadly Mary Cole lost her battle in 1992. Since then hundreds of hearts have been sold with over a million dollars raised for breast cancer research.
The Heart is pewter and was initially designed to rub in times of stress. Now they are given for many reasons and can say many different things and a few are:
"I love you" "Get well soon" "I care" "You are always in my heart"
"Happy Mother's day" "Merry Christmas" "Happy Valentines Day"
They can be given as a little reminder of you when you can be with someone – giving part of your heart
Wear on a necklace around your neck
Hold in your hand or tuck in your pocket. 
Most importantly who ever received the heart now becomes a ' Holder of the Heart'.
DAA will benefit from the sale of the Comfort Hearts.