Sponsors

Dragons Abreast Australia is sponsored by Specialised Therapeutics Australia, an international biopharmaceutical company with strategic focus and expertise in Australia, New Zealand and South East Asia.
With the highest professional and ethical standards, Specialised Therapeutics Australia commercialise therapies and technologies that uniquely fulfil the unmet medical needs of the community.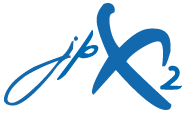 Quality and affordable sporting apparel. Provider of our DAA jackets, with a percentage of proceeds being donated to Dragons Abreast.

Happy Breast Balm and the Ultimate Breast Care Routine aims to inspire and encourage women to get in touch with their breasts, give them some regular TLC and really get to know them.
The balm aims to help in a breast care routine that stimulates the lymphatic system which may clear and detox the many lymph vessels within breast tissue, improve blood flow and affirm daily health, well-being and gratitude for life.
Use Code 'breastcareoct20' during October for 20% off all online sales.

Amoena - supporting women's confidence after breast cancer and throughout life.
As the world leader in research and manufacture of breast forms our story began 43 years and has expanded into 82 countries.
In recent years Amoena have incorporated cooling technology (Comfort+) into the breast forms. Lingerie has evolved from basic pocketed bra to high fashion French inspired lingerie.