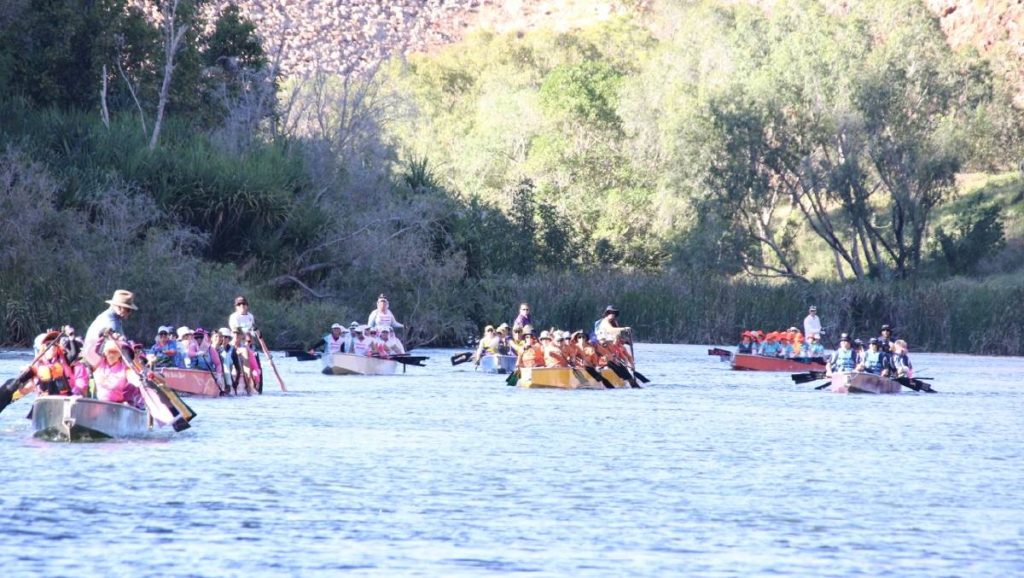 Ord River Marathon – 9th June 2024
Posted on: 28 July 2023
Dragons Abreast Australia are looking to enter some Composite Teams in the 2024 event. This will be for any paddlers who have want to do the event, your home DA Member Group does not need to send a fully boat for you to take part in this wonderful adventure.
The Ord River Marathon is a spectacular 55km marathon paddle down the mighty Ord River from Lake Argyle to Kununurra. Plenty of good times, amazing scenery and food along the way.
Dragons Abreast Australia are currently taking expressions of interest for the 2024 event.
Register your Interest here