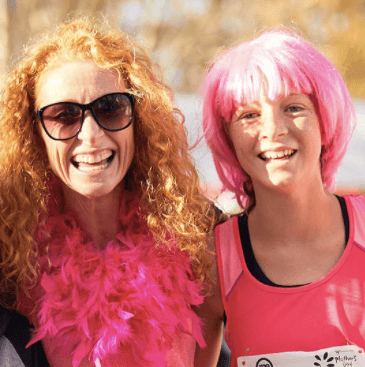 Discover a fun fitness alternative after a breast cancer diagnosis
Posted on: 04 July 2019
The latest news from the Mothers Day Classic team!
Discover a fun fitness alternative after a breast cancer diagnosis
Managing health and fitness can be difficult after a breast cancer diagnosis. There is a common belief that upper body exercise can result in chronic and debilitating conditions, specifically lymphedema. Coupled with the side effects of cancer treatments and long term medications, this can leave many people feeling disheartened and struggling to maintain a regular effective routine, at a time when exercise is more important than ever.
Fortunately, there is hope. The benefits of exercise far outweigh the risks, in both a physical and emotional sense. There are lots of ways a person previously diagnosed with breast cancer can take control of their fitness and get their health back on track, such as general exercising, walking or running, healthy eating, dancing and more (like in our Classic Challenge).
If you're looking for something a little more unique, one organisation offers Australians diagnosed with breast cancer a fun, socially inclusive activity while also getting their heart rates up and proving that there is a full, good life to be lived after such a devastating diagnosis.
Read More here!