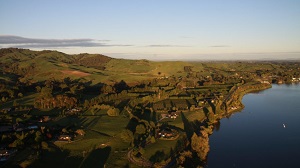 New Zealand To Host 2022 International Breast Cancer Paddlers Commission Festival
Posted on: 17 July 2019
The International Breast Cancer Paddlers Commission (IBCPC) Festival Committee has confirmed the venue for the next IBCPC Festival to be held in 2022.
In late 2018, the IBCPC called for expressions of interest to host the next Festival. Applications closed end January 2019, and a number of applications from interested parties across the globe were received.
A rigorous selection was undertaken to determine the venue to host the IBCPC Festival in 2022. The selection process included site visits by the IBCPC Festival Committee (including meeting the organisers and other key stakeholders) and detailed review of the submissions.
New Zealand has been confirmed as the 2022 IBCPC Festival host country!
Dragons Abreast Australia congratulates New Zealand and our members are excited to attend another IBCPC festival!