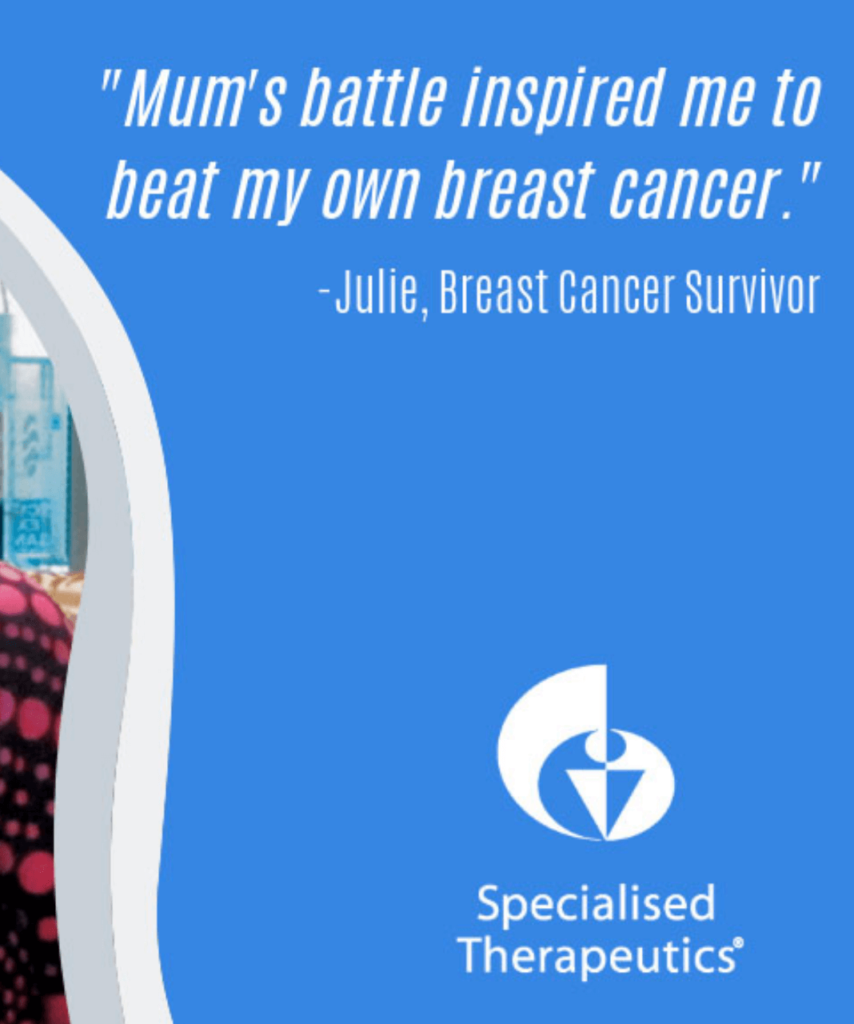 Mother and Daughter Members Feature in DAA Sponsor STA Article
Posted on: 16 May 2019
The wonderful Janet and Julie Kesby, featured in our sponsor Specialised Therapeutics article for Mother's Day.
'On Mother's Day 2019 we recognise the Mothers and Daughters who face a breast cancer diagnosis together. Janet and Julie Kesby have both been diagnosed twice and have supported each other all the way. Both are well at the moment and say their bond was always good; now it's unbreakable. They shared their stories with Specialised Therapeutics in May 2019.'
Read their amazing story of love and family bonds here.