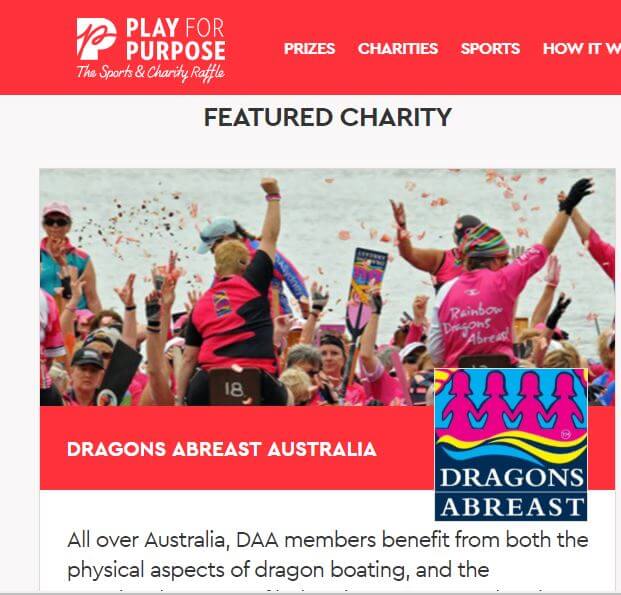 Play for Purpose Lottery Features Dragons Abreast Australia!
Posted on: 16 April 2019
Dragons Abreast Australia is thrilled to be the latest partner of Play for Purpose and even more excited to be the lottery's featured charity, as the draw comes to a close very soon!
Play for Purpose is an innovative solution that rewards both supporters and charities, it is a world-first and the ultimate win-win charity lottery. Play For Purpose utilises technology to provide a cost effective and transparent fundraising offer to some of Australia's most valuable community organisations that deliver essential services every day.
DAA's partnerhsip with Play For Purpose will raise significant funds for DAA to help us enable dragonboating for the physical, emotional and social benefits following a breast cancer diagnosis. Supporters will also have the chance to win amazing prizes. Using the latest technology, security, privacy and convenience, DAA will save money and deliver better outcomes for their cause.
When you select DAA on the Play for Purpose website, at least $5 from every ticket purchased comes directly to us to enable our work across Australia.
WIN/WIN!