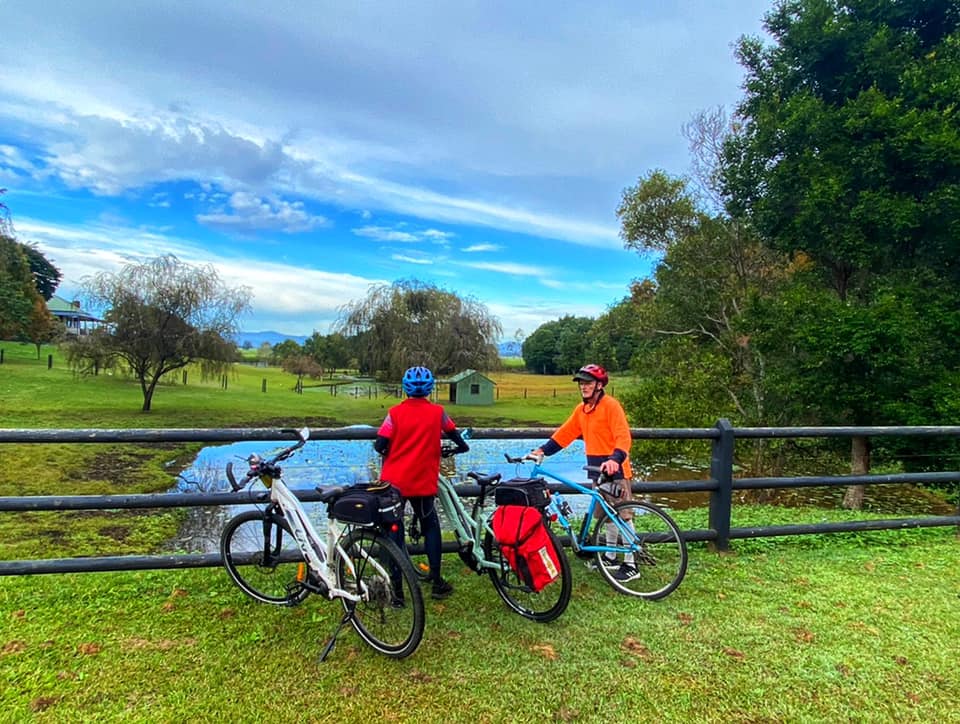 Ocean Pool Odyssey – DA Wollumbin
Posted on: 29 January 2022
A Girl and Her E Bike
Follow the adventures of our Dragons Abreast Wollumbin Members, Linda Cash, Megan Main and Jeanette Mouatt as they show what 3 Ladies with an EBike and a lot of determination can achieve.
1838 kilometres along the NSW Coast by eBike, visiting as
many ocean pools as we can along the way to swim and
reflect.

Why? To raise awareness for our charities of choice, and to
promote the benefits of exercise, fun and friendship. We also hope
to raise awareness as to how riding an eBike has allowed each of
us to ride further and longer – a reference to both distance and
age – and to promote cycling in general as a great sport for all.
This ride is fully self-funded by Linda, Meg and Jeanette – any
monies raised during our Ocean Pool Odyssey will go directly to
the charities we promote and support.
Follow their adventures here.https://www.facebook.com/AGirlandHerEBike