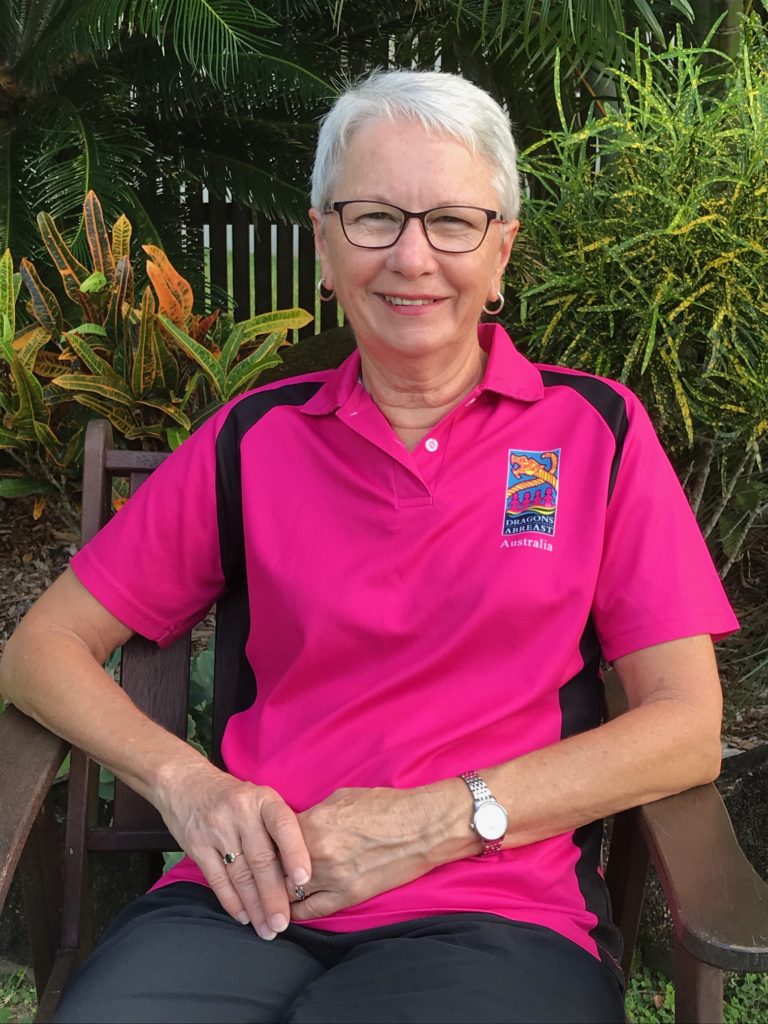 Anne Tunnah – DA Mackay
Posted on: 15 March 2021
I was diagnosed in 2005 and after completing treatment, I heard our current President and founder, Cheryl Machen, speak about Dragons Abreast at a function. She was so enthusiastic about it that I thought I'd give it a go.
It was not something I ever envisaged doing but within a few short weeks I was really enjoying the paddling and the friendship it provided. After a few short months, I was competing at my first International Regatta at Caloundra and I was HOOKED!
Since then, my husband and I have travelled to Canada and Italy for International Regattas in conjunction with holidays, I've been to various other regattas and paddled the marathon on the Ord River.
I have met so many wonderful people, some now lifelong friends and I love being a part of our DAM Oarsome crew in Mackay.