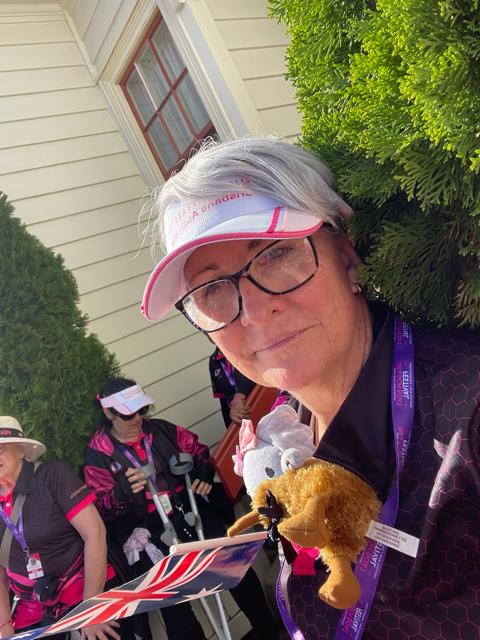 Robyn Norris – Individual Member
Posted on: 26 July 2023
The definition of "tribe" that I choose is, a large family or other group that someone belongs to, and this is how I feel about the tribe I have joined. My breast cancer diagnosis was a shock and changed me physically and mentally but I joined a group of women who knew everything I was going through and had been through, without even saying anything to me, just a hug or a nod. There is great comfort in the knowledge that this group have your back and pat your back after a paddle in a race.
I come from a long line of amazing and strong women and my Aunty Joy is one of those women. Through my journey, she has been one of my biggest supporters and through her I was introduced to dragon boating.
My initial plan was to go as a supporter to the festival in Florence but that all changed and I was included in the "pink" boats. Even though I lived over 730 km away, I was embraced by this group and encouraged to try harder and enjoy every moment of life. Florence was so special and my heart sings whenever I think of it.
My next trip was to NZ Nationals with my tribe. We laughed, we sang, we danced and we paddled…hard. Me, a novice, was once again accepted by the tribe into a boat. That 2000 mwas tough, but we are tough.
My last trip took me to NZ again, this time to meet up with survivors from all around the world. While the weather gods were not kind to us, I celebrated my survival by stepping into yet another boat and another group, who just knew. After Covid and some more surgeries, the festival was my motivation to get fit again. If survivors in their 80s were still getting in a boat, I could too.
And now to prepare for my next trip and to meet new members of this tribe we call Dragons Abreast. For as we know, it is an ever-growing group and a forever inspiring tribe.