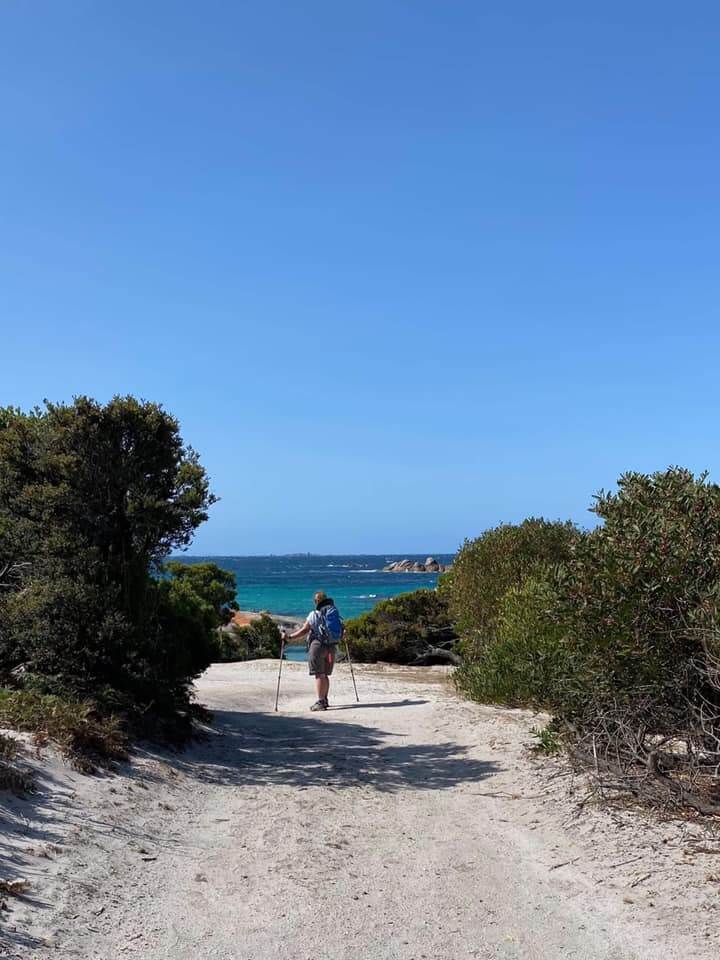 Pole Walking for Fitness and Activity
Posted on: 01 April 2020
"Power On With Poles" 4Life Tasmanian Trek – from Dr Juliette Fritsch
Urban Poling is a form of Nordic walking which uses strapless walking poles that combine aerobic exercise and strength training for a total body work out. People are now becoming more aware of this form of exercise in breast cancer health and wellness space. In these times of social distancing and not being able to paddle, pole walking provides a great alternative to stay active and engaged.
Pole Walking Australia is the leading provider of Urban Poling products and education in Australia and we are passionate about encouraging breast cancer survivors to improve and maintain their physical health. We are proud to have been associated with Dragons Abreast Australia since Urban Poling first commenced activities here, and a percentage of all our pink 4Life pole sales support the organisation.
In mid-January, the Pole Walking Australia team of David and myself completed a guided "Power On With Poles 4Life" walk in Tasmania to support efforts of organisations like DAA. We used our 4Life poles throughout the guided walk, which was arranged through Auswalk. Our aims were to provide information about the benefits of exercise in breast cancer recovery, and to encourage survivors to get out there and give exercise a go.
The walk was challenging, with amazing scenery and people, and we were tired but proud to have accomplished it. I found the poles especially useful on sand and when climbing to some of the spectacular lookouts. Following the walk, we were able to run one of our free "Technique Tweaking" sessions for a number of Hobart Dragon Boaters, which was great fun.
We have posted photos and information throughout the trip on our Facebook page, @polewalkingaustralia, including information about DAA. For more fabulous photos and walk information, please feel free to look us up on Facebook.
Bio –
Dr Juliette Fritschi is a physiotherapist, with a doctorate in the health benefits of pole walking, and a Master Trainer for Urban Poling. She currently works as a community physiotherapist, as well as running Urban Poling training courses for Allied Health practitioners and leading Urban Poling walking groups and exercise classes.