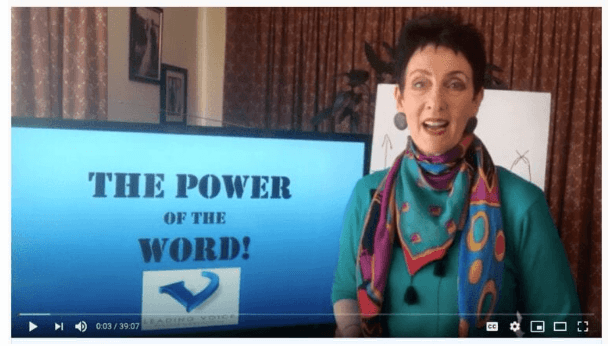 The Power of the Word When it's All Too Much!
Posted on: 03 June 2020
Our wonderful National Ambassador, Robyn Moore has produced a fabulous webinar, "THE POWER OF THE WORD WHEN IT'S ALL TOO MUCH!"
Robyn's personal, authentic presentation is designed to be of value during these times of Change, Shut Downs and Uncertainty.
Sharing her Covid-19 situation, inspiring stories and insights, Robyn invites you to access the best of YOU in tough times.
• How to stay on the Covid-19 "Roller-Coaster Ride".
• The Power of laughter, gratitude, connection and kindness.
• Authorship in the face of CRISIS.
• The 4 thieves which could steal our humanity during these times
• The New"Normal".