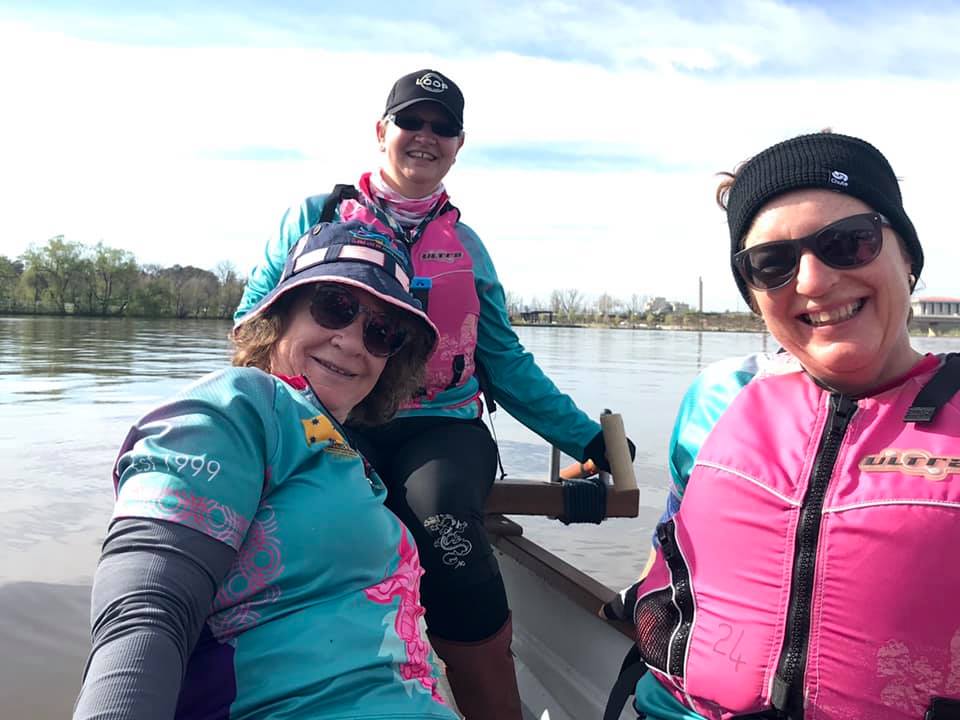 Megan Davis – DA Canberra
Posted on: 10 November 2020
Paddling out of my comfort zone
I joined Dragons Abreast Canberra late 2019 after attending a come and try session in October after seeing a flyer during a post-surgery bra fitting. I have never been involved with water sports, although I absolutely love the lake. It is my go-to place for many reasons and I usually try to walk the 'bridge to bridge' at least twice a week. I felt I might as well try being on the water and experience the lake from a different perspective. I was very nervous, moving out of my comfort zone to try something new. But, I decided that getting through breast cancer treatment was also out of my comfort zone and I had managed to navigate through that so I might as well keep the momentum going and try dragon boating!
I would like to thank everyone for being so welcoming, friendly and understanding when I accidentally splash anyone near me! I believe women are very good at supporting each other and think this is such a great way to bond with others, get fit and strong and have some fun along the way. I look forward to Saturday mornings and getting out on the water and I am looking forward to experiencing a regatta and seeing the boats in all their glory.
I am a single mum of three amazing children (who are my biggest supporters and who encouraged me to try dragon boating), work fulltime and am currently studying. I am not very good at putting myself first. However, I decided after my breast cancer treatment I would try a little harder at making time for things which I like and love. Paddling is now my 'me' time and I am thoroughly enjoying it. You are all truly wonderful, and I look forward to getting to know you all better.
Photo: Donna Lennon, Jeannie Cotterell and Megan Davis (right)
Photo Credit: Lyndall Milward-Basin