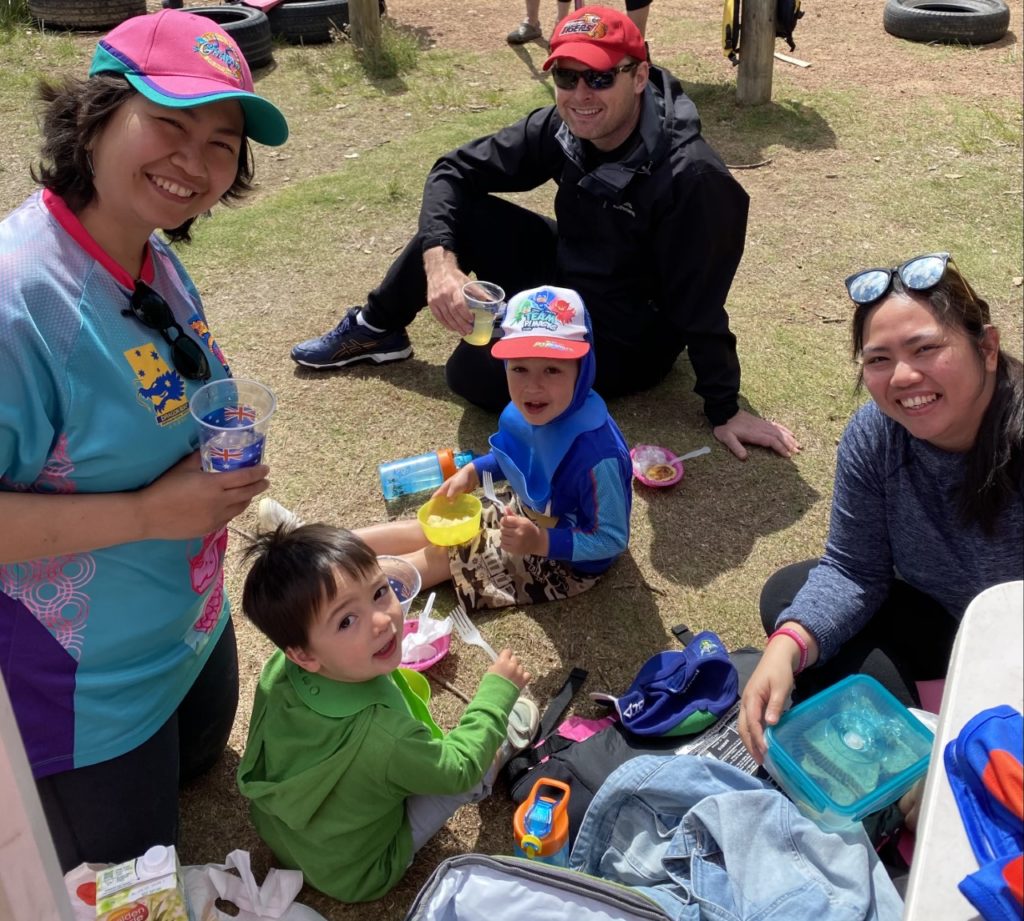 Sugar Masangcay – DA Canberra
Posted on: 10 November 2020
Journey to self-re-discovery
After a year of battling with cancer, I felt the need to do something for myself, something to help me focus on 'me'. To heal me physically, mentally and spiritually.
Being a fulltime mum of two beautifully active boys, Keiran (four) and Kaleb (two), I find it hard to prioritise myself. I was desperate for some sort of physical fitness. I have been searching for a place to exercise where I could feel the sense of belonging. Then I found Dragons Abreast Canberra.
I immediately felt welcomed. I remember feeling so excited that I found a group where I could really feel 'I belong'. There is that instant connection and understanding of the new 'you'. A survivor. I feel so inspired to see how this group of wonderful and strong women paddle through life gracefully, after breast cancer.
I grew up near the beach. I love to be by the water, in the water and near the water. When I first arrived in Australia, I missed the beach regularly, so I would find myself by Lake Burley Griffin and just bask in the serenity and tranquillity that the lake and the surrounding beauty has to offer. I claimed it as my happy place.
I am grateful that boat paddling gave me the opportunity to be in my happy place and just be me.
I feel blessed that I survived cancer and I am here enjoying a sport. I feel lucky to be part of a team of amazing athletes, no less. I feel more than lucky to be alive and soaking in the beauty of nature.
Photo: Sugar with husband, kids and sister
Photo Credit: Lyndall Milward-Bason