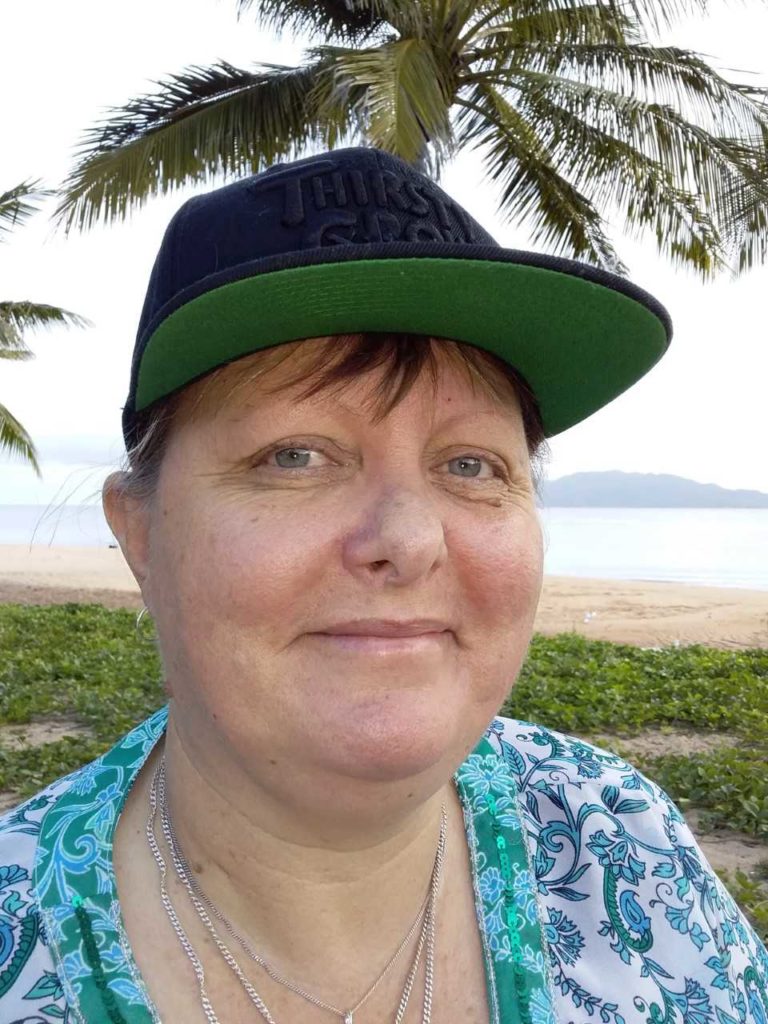 Robyn Long – DA Townsville
Posted on: 10 November 2020
Diagnosed with Stage 3 BC in 2013 (3 surgeries, 6 sessions of chemo, 6 weeks of daily radiation). Developed MRSA (Golden Staff) through an infected Port-a-Cath in 2015 and then broke both my ankles in 2016 – it was then suggested that we check my bones (I think this should be a regular part of treatment – instead of waiting till a patient breaks something).
After breaking my finger later that year, I was diagnosed with osteoporosis through my spine early in 2017 (probably due to the affect of chemo on my body). I tried to join the Dragons back in 2016 and was on the list to join them at the International BC Regatta in Sarasota but broke both my ankles.
I finally joined them in 2019, going to the regatta in Canberra that year – only to have to stop paddling in 2020 during Covid-19 due to ongoing health issues. I am slowly making my way back but I love being a Dragon.
The next International BC Regatta is New Zealand in 2022 and I am so excited to be finally on the list … bring on the 2022!!